Microsoft 365
Microsoft 365 is a cloud-based solution which is so much more than the traditional Office suite that Microsoft is so readily associated with. Microsoft 365 is a secure and professional service that allows businesses to work whenever and wherever they want on a range of devices.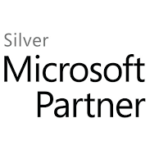 With the service and support of ISM IT and Microsoft 365 we can migrate and manage:
Microsoft 365 Email
Stay in sync with business-class email – Access email, contacts, and shared calendars anywhere. Work without worries wherever you work best.
Microsoft business email and calendaring products help you stay on top of what matters with a clear, unified view of your email, calendar, and contacts.
Microsoft 365 syncs emails, calendars, and contact information across your devices in real time, so it's up to date, no matter what device is in your hand. Scheduling is easy and hassle-free anywhere. And if you lose your phone, don't panic. You can wipe it remotely to keep your personal information secure.
Your emails are more distinctive when you create a custom format, include images, and use your own domain name. You can do all three with Microsoft 365. You can also send messages as big as 150 MB, and with 100 GB of storage, keep all the email you want, even with custom formats and images.
Microsoft 365 gives you a simplified admin centre that lets you set up new user emails, restore deleted accounts, create custom scripts, and more from anywhere. You also get industry-leading anti-malware protection and anti-spam filtering to guard against ever-present email threats. With some Microsoft 365 plans, you also get archiving capabilities for legal discovery and compliance, plus eDiscovery.
See link for further detail – https://www.microsoft.com/en-gb/microsoft-365/business/business-email
Microsoft 365 Business Applications
Microsoft 365 is the productivity cloud that brings together best-in-class Office apps with powerful cloud services, device management, and advanced security.
Microsoft 365 has the tools you need to work anytime, anywhere, on any device. It has the same Office apps you have used for years, plus all the benefits of the cloud.
Microsoft 365 gives you the familiar, always up-to-date applications you know on your favourite device. With some plans, you can install Office apps on up to five PCs or Macs and five tablets (iPad, Windows, or Android), and transfer the installation if you switch devices. View and edit files on Windows Phones, iPhone®, and Android phones with Office mobile apps.
Work whenever you need to, on whatever device you choose. Share files that are always accessible, online, and off, and stay in sync with your team. When there's work to be done, your Office apps are right there.
Spend your time working instead of installing, updating, and syncing. Microsoft 365 takes care of all that behind the scenes, so you can get right down to business. And Microsoft 365 stays up to date, so you are always working with the latest version of Word, Excel, PowerPoint, and Outlook.
Microsoft 365 applications include intelligent capabilities to help save you time and get better results. Author content with built-in help, design with confidence, and analyse data to find insights. Whether you are updating a resume, creating a presentation, or evaluating your budget, intelligent services like Researcher and Editor in Word, Designer in PowerPoint, and Insight Services will help you create like a pro.
Your files are always with you with OneDrive.  Save your files to OneDrive to keep them protected and accessible on all your devices, anywhere. Share files securely and collaborate in real time in Office. Plus, if your offline your edits will automatically sync the next time you connect.
Confidently share your files with OneDrive so others can access them seamlessly and securely, inside and outside your organization. Track the history of all activity on files to keep everyone on the same page. Use SharePoint for managing and sharing files or folders—within team sites or intranet sites, and across your organization.
Work on a file, save it directly to OneDrive or SharePoint, and any changes you make are updated seamlessly. Deep integration with Office lets you start co-authoring a document on one device and finish on another, and you can select from a variety of tools to annotate, highlight, and comment on it.
Easily work on documents and share files in Microsoft Teams. OneDrive and SharePoint integration, along with apps such as Word and PowerPoint, help increase productivity, improve focus, and streamline collaboration.
Microsoft Teams
With more organisations remote working there has been a significant increase in Microsoft Teams usage. Teams, offers a user friendly space that facilitates work between remote users or within a large organisation. It integrates with your other Microsoft business tools, such as Outlook and Office and most importantly is available for free as part of Office 365.
ISM IT can make sure Microsoft Teams is secure and fully integrated into your business and its processes. Our information management tools ensure you can securely access relevant information, no matter where it is stored and where you are working from.
Get in touch today
Get in touch with our team today to discuss your IT requirements, we look forward to hearing from you.